About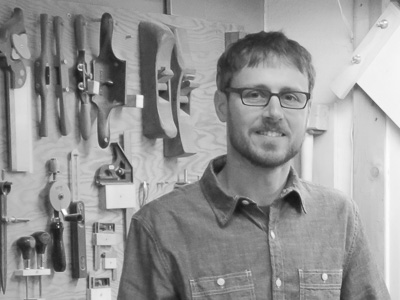 We live our lives surrounded by products made of wood. From furniture and tools, to our houses themselves, wood remains, as it has for millennia, one of the most useful materials with which to construct objects for our everyday needs. Yet in its ubiquity we often overlook its potential to be more than a utilitarian material that is regarded merely for its passive attractiveness. Wood is rich complex, endlessly variable in color, texture, weight, and even smell. It is not inert; it continually expands and contracts with changing climatic conditions and it shifts hue with age. It has an intricate cellular structure which can scatter light like a prism. It can be difficult to work, stubborn in its lack of uniformity and often with ingrown tensions that only reveal themselves when it's too late. These characteristics are a memento of its finest quality: that it is organic. This isn't a material that was created in a factory; it made itself, growing slowly and quietly over the decades, even centuries, to become the material that we take into our workshops. This is its second life, and if we use it well its second life will be more enduring than its first.
I grew up in a small town in coastal southern Alaska where my father worked as shipwright repairing wooden boats. My first exposure to woodworking was watching my father saw massive Douglas fir timbers into ships' planking and steam bending them into place. To this day the sweet nutty smell of freshly cut Douglas fir is one of my favorite things and I often make use of the under-appreciated wood in my furniture.
I am a graduate of Inside Passage School of Fine Cabinetmaking. I have been building fine furniture and other wooden things from my small shop in Seward, Alaska since 2007. I take a deliberate and uncompromising approach to building fine furniture. I embrace the clean lines, simple forms, and functional intent of modern design. I use carefully selected materials, cut joinery by hand, and pay great attention to small details.
Contact me to discuss commissioning a piece of furniture.
Contact: Laël Gordon | 907.350.4293 | lael@laelgordon.com